Professor Stefan Wuertz
University of California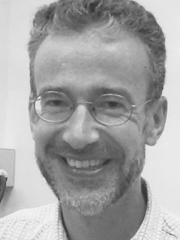 Civil and Environmental Engineering
University of California
Research Interests :

Biofilms in environmental engineering, detection of bacterial and viral pathogens by molecular biology techniques,biological wastewater treatment.
Assoc. Prof.Alina Steblyanskya

School of Economics and Management, Harbin Engineering University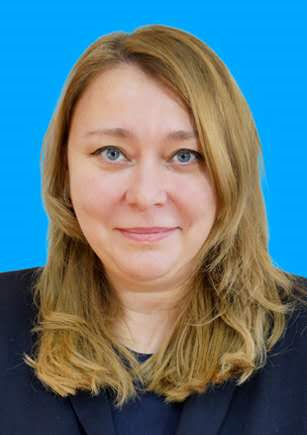 Alina Steblyanskya is Associate Professor, School of Economics and Management, Harbin Engineering University, Harbin, China. Her research interests concern complex economics, energy efficiency, environmental economics, sustainable financial growth and green environmental finance. Master degree (honors) in Economics from Moscow State University of Food Production (Russia), MBA (honors) from Kingston University (UK). She received his PhD (honors) from China University of Petroleum (Beijing) in China. She has 15 years' experience at the biggest Russian companies as Financial Director, Head of the Social affairs department, etc. Further, academic research cooperation has been carried out with Central Economics and Mathematica Institute of Russian Academy of Science, Kostroma State University, Ukhta State Technical University and other research institutions. She has published more than 20 academic papers (Russian, English, Chinese) in such journals as "PLOS ONE", "Energy Strategy Reviews", "Sustainability", "Energies", "Foresight and STI Government", etc. She is a member of the editorial board of the Moscow State University "BRICS Economic Journal".
Assoc. Prof. MIRAJ AHMED BHUIYAN
Guangdong University of Finance and Economics, China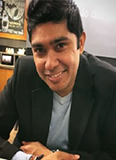 MIRAJ AHMED BHUIYAN Ph.D is currently an associate professor of Guangdong University of Finance and Economics.
Reserach Interests : Sustainable Tourism, Green Economy; Economic integration policies & implementation; Integrated tourism sector for south eastern Asian countries etc.
Assoc. Prof You-Yu Dai
Shandong Jiaotong University, China
Dr. Dai You-Yu is currently an associate professor of International Business School of Shandong Jiaotong University. He holds Ph.D. in Management from Graduate Institute of Recreation, Tourism, and Hospitality Management at National Chiayi University in Taiwan. He has taught at the China-ASEAN International College of Dhurakij Pundit University in Thailand, and has served as a marketing professional master tutor. His research interests include tourism management, marketing, consumer behavior, and sustainable tourism. Dr. Dai has published 10 articles in academic journals such as SSCI, CSSCI, EI and TSSCI class, more than 30 conference papers, 1 book and one chapter in a book. He have been anonymous reviewer for international SSCI academic journals many times, such as Tourism Management, Asia Pacific Journal of Tourism Research, International Journal of Contemporary Hospitality Management, and others. He was awarded as "outstanding reviewer" of Tourism Management in Elsevier.